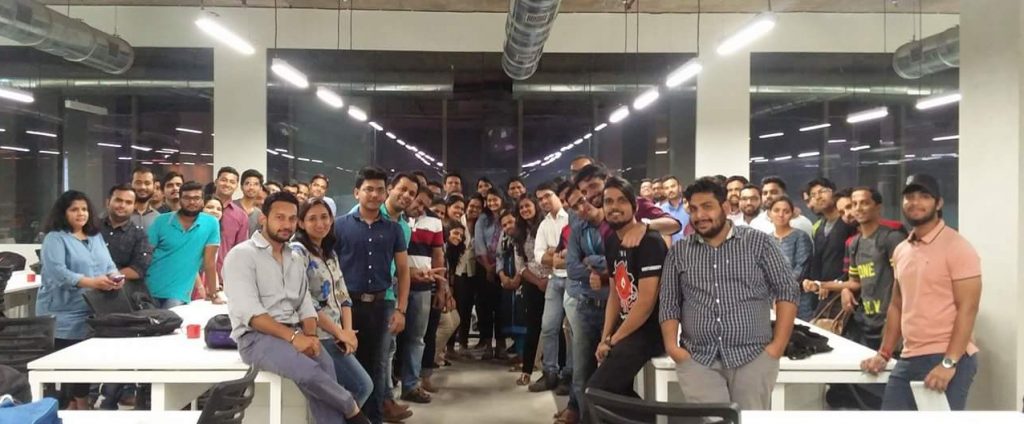 Allow me to start my answer to 'Why you should attend more and more Testing Hackathons with a small story.
It was usual Saturday afternoon which otherwise I would have spent lazily at home. But this time(on 26th of November) I was at a co-working place Workloft to attend a Testing Hackathon called Bug-a-sur(named after a demon Bakasur from Indian epic Mahabharata, demon who used to eat food and the person who used to bring him that food) with some of my awesomely talented team members from Zycus #ZyQualSquad (that's what we call ourself). Full marks to the title, very well thought. The event by the way was hosted by Ventursity.
From my previous experience of attending a Testing Hackathon in Mumbai, I was expecting less9er crowd(Mumbai being quite passive for Testing meetups) at some compact place. I was wrong. When we went there, an entire floor half full of testers were waiting there and event management committee members were working hard to make it big.
Event started at 2 pm with introduction of Ventursity, hosting committee, products which we were supposed to test and their representatives. There were three apps/products which were supposed to be tested across platforms(mobile browser, desktop browser and app).  Pricebaba, Haptik and Flyrobe were targets of 60-80 gathered testers. Rules, guidelines, product links were shared and at 3'o clock the attack was on.
We were 7 from Zycus,  accompanied by one more tester from Androsonic which made it four teams. Duration to test was three hours. Of course less to test such a big and complex products but that's how Hackathon works, aggressive targets in crunched time.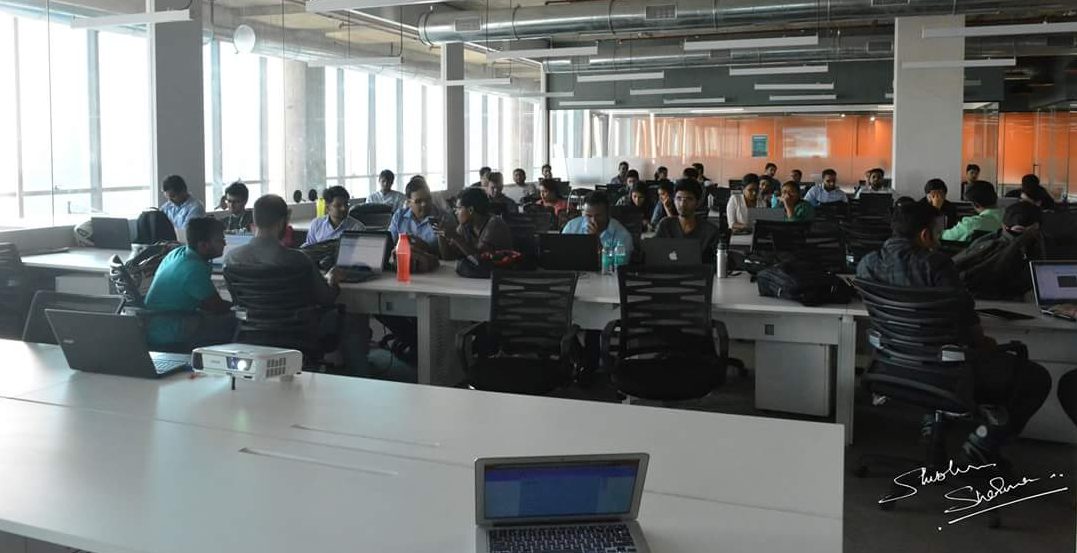 Next three hours went in some rigorous testing which involved almost every type of testing  by all testers. Apps/Products were attacked functionally, from cross browser stand point, usability wise and heavily on security.
Then was time for some refreshments and networking as we shift our attack to snacks and beverages. Interacting with hosts, product owners and fellow testers was great.
Results time. I remember speaking to my team day before event and telling them winning shouldn't be our main target. Lot of them were attending such event for first time in their career and experience was hence much more important. Testing our minds out was the important.
Voila! Results were out one by one and what a moment it was. We finished at the top, earning 4 out of total 10 spots to be distributed. Goodies, prizes were only side products. Experience was more precious.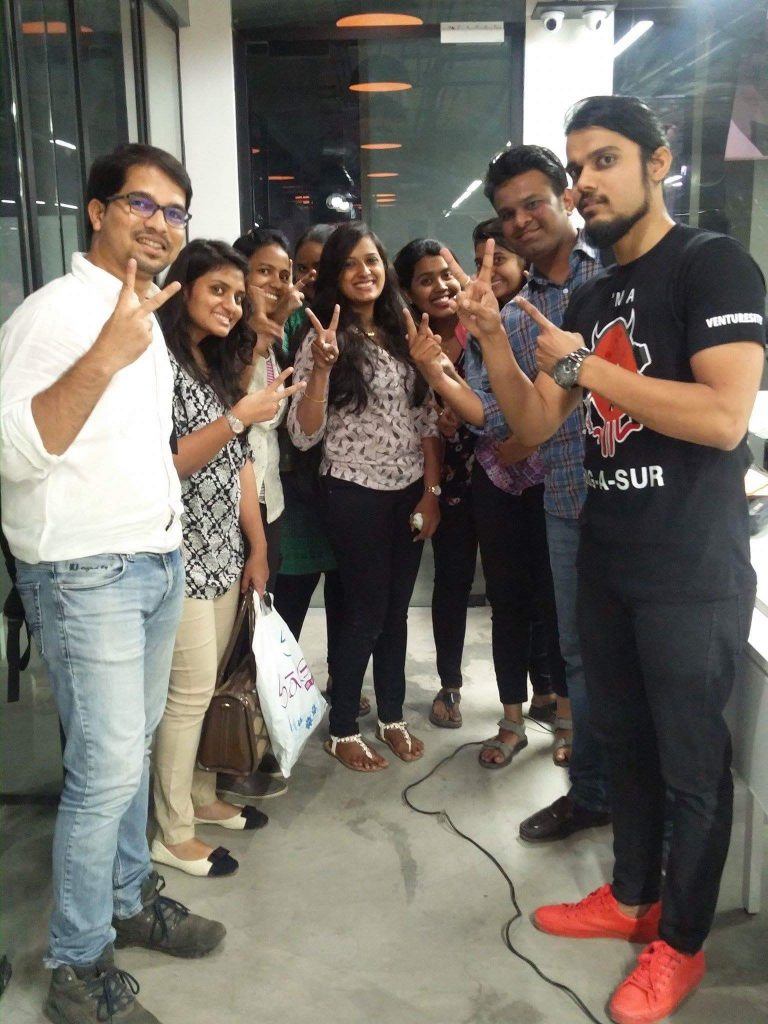 We ended with a big thank you to everyone and with a big smile on our faces. I believe everyone must be very satisfied with the experience they had. Of course it didn't end without we taking few smile filled pictures and warm hand shakes.
This is what the host (Venturesity) has to say about this Hackathon. Link to their official blog post.
Now you must be thinking what is for you in this? Nothing. Nothing apart from story and experience.
Let me tell you, that many of us hadn't been to such event before. Being a young team and being at our first or second job many of us hadn't got chance to test our skills against the best testers. We were not there for a competition, but rather for a self evaluation it was. Many of us didn't had chance in recent time to test without any interruption or disturbance. Many of us hadn't experienced how challenging it is to understand product super quickly and test it even more quickly. We got to know where we stand. We also got to know that our community is no short of exceptional talent and we can't miss out on chance to be with them.
I understand you might be looking for simple bullet list as a answer to why you should attend testing Hackathons. But I didn't wanted to convey just a to-do without any story to inspire.
Here is why you should attend every testing hackathon around you and attend it every single time:
You learn(or get to know) what you don't know.

You realize what you really know.

You get a chance to compete against the best.

You expand your limits.

You learn to test faster than ever as that's something stands mandatory in hackathons.

You get to know the Community(and yes it is full of awesome testers) and Community starts knowing you.

Your network strengthens. You make new friends.

You might even get a chance to share your thoughts with Community.

You will feel motivated.

Sometimes you might even win(prize, job, fame- all up for grab)

FREE FOOD 😀
All the Best. Happy Testing. See you there 🙂
By the way, nice sticker no?