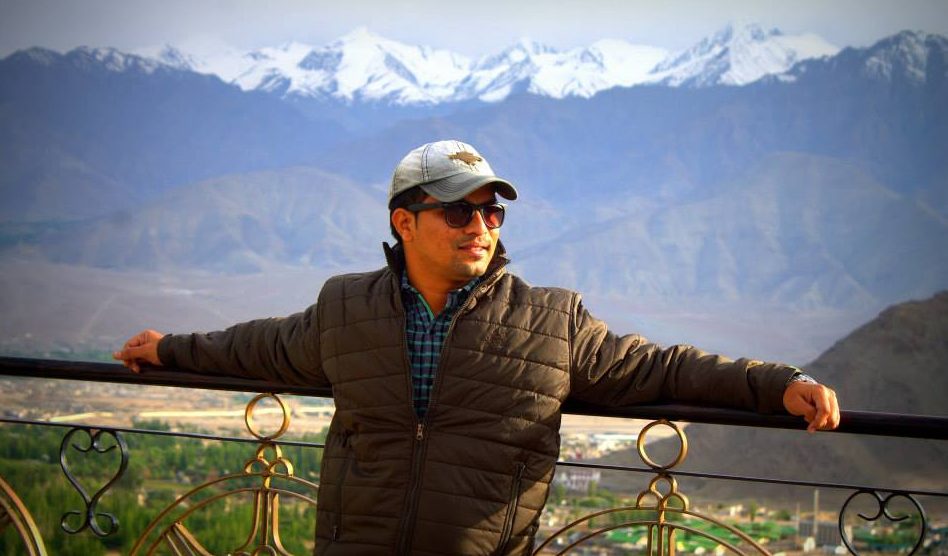 Hello ! I am Mahesh. Family man, Blogger, Traveler and Passionate Software Tester from Mumbai, India.
Currently working as Senior Quality Assurance Manager at Zycus Infotech, Mumbai since last 6+ years. Have done my Engineering in Information Technology from Pune University before that. Talking more about Zycus journey, my USP here is my fast paced and unorthodox way of testing, problem solving ability and my awesome team which I built from scratch. 
I love to motivate people, drive things, lead to make-it-big at every stage and I believe these things which are part of me have given me a tiny bit of Success in my Testing career so far. I find Curiosity, Zeal to do new stuff and Hunger for Success as my driving forces in life. I am someone who is always keen to do things with utmost perfection; sometimes it sucks, most of the times it works like a charm. Over years, I have evolved at personal and professional level, and have become better Human being than before(at least I thinks so).
To talk more about my achievements as a Software Tester, I have been awarded as 'Destructive QC of the Year' award at Zycus Annual Award function in 2013. Over last few years I got nominated in 'Best Manager' category as well. Reached in the final few in Agile Testing Alliance's testing hackathon called BugATAhon, in 2015. Year later in 2016 won first prize in another hackathon, Bugasur Mumbai chapter. 

Travelling, Reading, Hotelling, Surfing the web, Watching movies, Being with my Family are the things I love apart from my work.
For Me, having my own .com was one of my Wish-List items and also a medium to connect with WWW world where I can share my view about things I relate to or wish to. I see myself writing mostly about Software Testing, Travelling, Technology and Life in general.
If you have any feedback to share or any questions to ask, if you have any Software Testing or Leadership problem to discuss or  if you have any business idea or plan to discuss, I will be more than happy to be at receiving end. Let's connect.