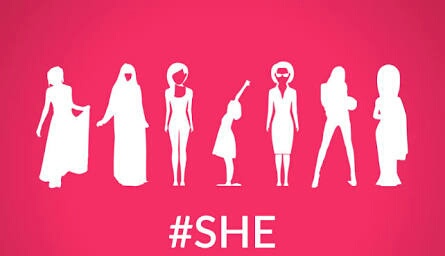 Ok. Let me first accept that I am not very expressive and might not have wished many women around me personally today. Anyways, I was just thinking if I have to list down few names or personalities from Venus community who have had impact on my life and that too by not thinking for long, who all will come there.
Here I go. First name on my mind is of course my Mom, Suman. Can't explain or collect in what all ways she would have shaped today's 'Me'. She is someone from whom I have inherited lots of qualities which makes non separable part of me as a person and as a professional. Her inclination towards perfection, her habit of speaking less and speaking right, her smartness- all this has flown down to me(Did I publicly claimed that I think I am smart? :p Anyways). Watching her all these years have taught me how to stay tough in bad times and how to stay sober in good times. Things I owe to her are beyond thank you, so I will move on to next name I could remember.
Next obviously will be my four sisters, by whom I was surrounded for years. My support system. Vijaya, Nayana, Swapna and Rupali. Long back in 80's, I think credit should be given to my parents for such a cool league of names. While eldest of them taught me that no age is less to get mature and take up the responsibilities, youngest one taught me how stay calm while I am angry probably(Yes, we used to fight a lot :)). While the second eldest taught me how to stay consistent with results and live life on principles, the second youngest gave me confidence that it's never too late to try out something new, to take that one brave step.
When I rolled my life further, here is the unexpected entry. One of my teacher in 2nd or 3rd standard. I don't remember the name but she had thrown my Diwali vacation homework notebook back at me saying it was full of shit. Big blow to self declared perfectionist and school level popular back then. I am thankful to that lady as probably she taught me(rather forced me) to stay rooted even in good times. That was the first time probably I faced any public criticism. While I think further there is another personality in same category, again I don't remember the name and don't even know if it was crush or something, but back in junior school days I remember those stupid glances which were never returned to me. Ya, helps staying at ground. This is quite a revelation :D.
While I think further, I realise that it's past 11:30pm and I might face some danger from my beautiful wife Pooja if I don't keep the cellphone aside in few minutes :p. So to make it fast, I think there were many women who have helped and taught me along the way, and I am sure all the men on this planet think same. Being a introvert, I have had very few female friends but the support system they were all these years is beyond just Thanking.
As I fast forward, I think about my life partner Pooja and it's fascinating to know that just her presence helps so much keeping a child within me awake. Someone who cares about me as if I am 10 year old :). Someone who supports ambitious me and still gives timely reminders about living life as it comes.
That was a lot about my personal life, but is my professional life built without support of Venus species? Big No. When I started my software testing career I heard from someone that this field is mainly for ladies and I was like 'what rubbish'. But believe me, as I have spent over six years in this field, there are a lot of powerful tester-women here. So many lady Testers I have worked along all these years and have not only taught them but have also learnt a lot from them. I am thankful to all the ladies who have worked and who are still working in my awesome testing team #ZyQualSquad and shared common vision. And how can I forget my first manager. She believed in me and gave me freedom to work in my style, to explore, fail and then try again till i succeed.
Anyways, words won't be enough to talk it all. I will just thank all the women in world again for all the sacrifices and contributions to make this world a place worth living. And as someone rightly said, "Stupid are the women who think they are equal to men. They are rather far more powerful than men in so many ways."

More power to you all. Happy Women's Day.